Background & History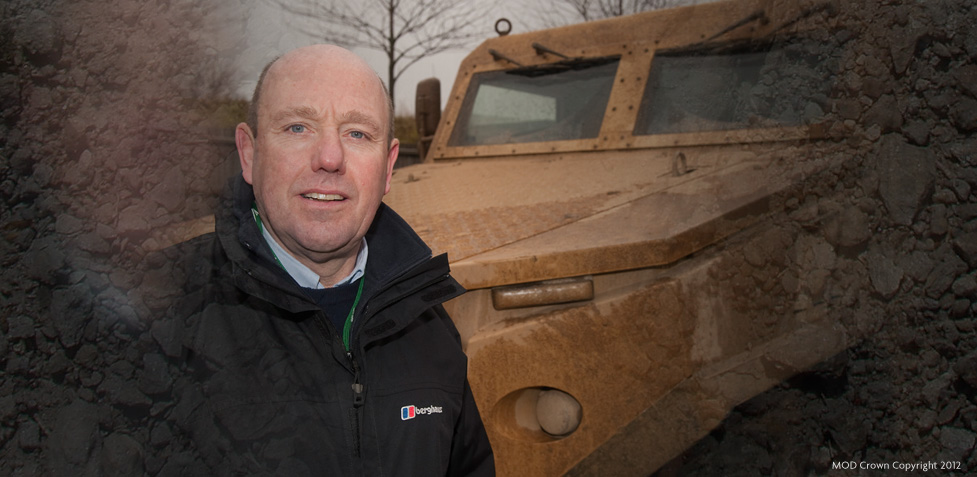 Nick Fox MBE, Director of Black Fox Consulting left the UK MoD at the end of September 2012, after 39 years' service. Black Fox Consulting offers specialist advice on military acquisition and support processes, product design and development, technical support and advice.
Nick is a highly motivated, experienced Senior Programme/Project Manager with a long established and renowned track record of successful delivery of high profile multi-million pound military equipment vehicle and related equipment projects, such as Land Rover Wolf, Pinzgauer, Snatch, Vector, Mastiff, Ridgback, Wolfhound, WMIK and Foxhound.
An experienced team leader, managing and developing large multi-disciplined teams. Delivery of complex projects and programmes under challenging timelines to meet or exceed customer requirements and expectations.
Application and management of key processes; requirement/capability management, project planning and scheduling, financial planning and forecasting, contract, safety, risk management and quality assurance, system engineering, trials, testing and validation.
Extensive knowledge of UK Ministry of Defence acquisition & support systems and processes, technology pull-through and application into military equipment. Comprehensive experience of military vehicle testing, trialling and validation processes.
Management at all levels up to and including briefing and advice to senior MoD staff and Ministers. Extensive experience in working with Industry both in UK, Europe and US at all levels of management. Major links with other foreign governments and companies with collaborative projects transfer of technical knowledge, foreign sales and export of UK product and technologies.